"Be of service. Whether you make yourself available to a friend or co-worker, or you make time every month to do volunteer work, there is nothing that harvests more of a feeling of empowerment than being of service to someone in need."
-Excerpt from Gillian Anderson's foreword to the book Girl Boss.
Message from the Volunteer Team:
Welcome to the first Insider Communication of 2014. In this communication you will find news, upcoming events, volunteer openings, and much more. If you have any questions, suggestions, or ideas, please email us at volunteer@asanteafrica.org. Thank you for all of your hard work and dedication; we are looking forward to all the opportunities that 2014 will bring.
Enrie, Katherine and Miranda, the Volunteer Coordinator Team
Message from CEO/Founder, Erna Grasz:
I'm currently in Africa, my first visit of 2014. I'm so proud of our recent accomplishments. To date, we are supporting and working with communities in 36 villages, 143 schools in 11 school districts across Kenya and Tanzania. Because of YOU, 2013 continued to be a year of growth — whether we were launching new education and teaching initiatives or expanding our reach. We have much to be proud of, and you can read many examples of our leadership on our website, www.asanteafrica.org.
In 2013 alone, we:
-Trained 950 young girls and mothers in health and financial literacy
-Engaged over 500 parents in projects
-Constructed 2 kindergarten classes for 180 children
-Brought solar and textbooks to a deeply rural primary school for 250 students
-Trained over 800 teachers in student centric teaching
-Graduated 100% of our High School students
-Trained 158 youth leaders and entrepreneurs
-High School students taught 180 middle school students leadership
-Directly impacted over 5000 youth
I also wanted to share with you some of our goals & plans for 2014.
-I'm super excited to be participating in 2 panels at the NGO Committee on the Status of Women, a democratic forum for women's voices at the UN, which is holding its annual Status of Women (NGO CSW) conference in March.
-Our Integrated Teacher Training project, funded by a generous grant from The MasterCard Foundation and others, continues to grow as we expand to an additional school district and build the capacity of teacher training colleges to promote child-centered approaches in the classroom.
-The Girls' Advancement Program is gaining global recognition, including the Making Cents International 2013 Youth Economic Opportunities Conference, where our very own Global Program Director, Ashley Orton, was a speaker. This year we're expanding the program in Kenya thanks to grants from the Weyerhauser Family Foundation and United Methodist Women. We're also replicating the project in Tanzania thanks to support from the Small Projects Foundation. Ashley recently described the impact of the program on girls and their communities in this blog post.
-If you're on our email distribution list, you will have noticed that we recently launched a campaign focused on bringing technology to more rural African classrooms. The economy in Africa is growing at a mind-boggling pace, driven in great part by advances in technology. We want to make sure that rural Africans aren't left out of that bright future. We are partnering with all kinds of technology companies – hardware, software, networks, & power infrastructure – to enable rural schools to educate the next generation of producers and consumers.
-Speaking of email marketing, we have a new Director of Marketing & Communications, Roger Phillip. He is taking us to a whole new level of professionalism & reach.
-We're also looking to expand the Leadership and Entrepreneurship Incubator. Stay tuned for more news on that.
As always, we continue to focus on our core mission of Educating Children | Transforming Worlds. As the youth we serve gain knowledge and skills through education, they start community businesses, find their voices, and choose peaceful paths to positive change. This work is only possible through the contributions of our donors, the hard work of our staff, & the incredible service of volunteers like you. I want to thank you from the bottom of my heart, because we absolutely couldn't do it without YOU. I know I speak for our staff and our board of directors when I say ASANTE SANA (Thank you very much) for all you do!
Erna Grasz
CEO, Asante Africa Foundation – Educating Children|Transforming Worlds
More accomplishments for 2013!
-Our beloved founder/CEO, Erna, was named as the Jefferson Award winner in the Bay Area for her servicefunding education and developing leaders. The prestigious annual award recognizes "Unsung Heroes" – ordinary individuals performing extraordinary deeds. See story here.
-Asante Africa Foundation was recognized as one of the Top 5 Finalists for the Volunteer Choice Award from the Bay Area Volunteer Center.
-We sent 400 students to the Girls' Health and Hygiene Training and 320 students to the Girls Financial Literacy Project.
-We raised $68,000 from the Fall Event.
-We were awarded 11 grants; the biggest was the Getty Images Award, for $20,000. Watch the video here. We wrote 29 proposals for $531, 153 and $124,153 were awarded/funded. That is a very impressive 25% success rate! Congratulations and hats off to the Grants team!
-With the help of an amazing volunteer team, we launched our beautiful new website last spring.
Congratulations and Asante Sana to the following individuals who went out of their way to help us raise funds last year!
Youth in Action Projects:
-Shayna Dollinger from Brandeis Hillel Day School in SF/Marin County raised $615 for Asante Africa Foundation as part of her Tzedakah Project – "Tzedakah" is the Hebrew word for righteousness and it's a closely held Jewish value.
-Grattan Elementary School in San Francisco, CA held their annual fun run to raise money and awareness for different causes. Last year they were able to raise over $3,000 for Asante Africa Foundation.
-Orion Alternative Elementary School held their fifth annual walk-a-thon, to raise funds for Matonyok Primary School in Kenya for textbooks and classroom supplies. Total donations were close to $3,000.
-Saira Yusuf, the 10 year old daughter of our board member Paru Yusuf, sponsored 3 students' tuition fees by giving up her birthday and Christmas allowances. She then helped buy uniforms for 25 primary school students with holiday fair fundraising, bake sale and summer projects.
-Luis Velasquez & Rick Gaston ran 100 miles and raised $1,000.
-Board member Mike Carter raised $3000 by speaking about his trip to Kenya and Tanzania (while helping Heward Jue and Elly Ho with their Getty Images Award funded photo shoots) to friends & co-workers.
We asked our fellow volunteers why they joined Asante Africa Foundation and why they stayed a part of the organization. Here are their answers: 
Grant Copenhagen
" I initially joined Asante Africa Foundation because after returning from my service in the Peace Corps I knew that I wanted to stay connected to the continent. Luckily enough, Asante Africa Foundation was looking for a grant writer, which was exactly what I wanted to do. After learning more about the organization I knew that it would be a good fit – their approach and strategy rang true with my own experiences on the continent.
I have stayed on with Asante Africa Foundation because I genuinely feel that my efforts are making a difference in Africa. I believe in the mission of the organization as well as the programmatic approach. Not to mention the great people that make up the organization. The passion of all of those involved with the organization has been inspiring and motivating. In short, it's an impactful organization with outstanding people."
Wilson Perez
" I had recently left a job at an after school program via a different non-profit; after 8 years I felt tired and burnt out from working in that field. I started working retail full time, but missed working in something related to education. I saw the development internship posting on Idealist and thought it would be a good way to try a different facet of nonprofit work.
I've never met any of the kids Asante Africa Foundation has helped and it's unlikely I will, but listening to their stories and seeing all the work the team does makes me want to stick around and help however I can. Erna's passion is contagious."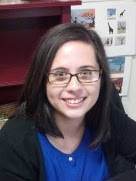 Ivana Falla
"I joined Asante Africa Foundation because I believed in the model that we use and it is different than what I have seen. I think helping them help themselves is a lot more beneficial, overall.
I stayed because I believe in what I'm doing at Asante Africa Foundation and because I love the people that work there. Everyone has made it enjoyable. "
Upcoming Events:
Please Join Us at one of our upcoming New Volunteer Orientations (please RSVP to volunteer@asanteafrica.org):
-March 19th at 5:30 PM – Virtual Volunteer Orientation
-March 20th at 6:00 PM – Volunteer Orientation at Asante Africa Foundation Oakland Office (337 17th Street, Suite 217, Oakland, CA 94612)
-April 6-13, 2014 – Volunteer Appreciation Week
Volunteering Opportunities:
After an amazing experience working with all of you, we want to offer you the opportunity to see your ideas and contributions implemented, gain new skills & relationships to build your resume, and network for future employment opportunities. We really appreciate your knowledge, time, experience and abilities and we will be happy to work with you again. We are looking for talented people to join our team. Please see our open opportunities at: http://www.asanteafrica.org/opportunities