Asante Africa Foundation Brings Technology to Rural African Classrooms
Powering the Next Generation of Producers, Consumers and Change Agents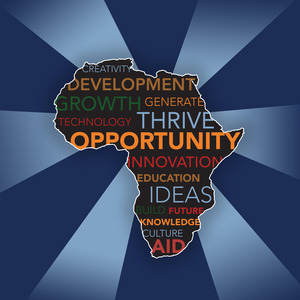 Africa has made tremendous progress in all aspects of human and economic development over the last twenty years. Africa's collective GDP, at $1.6 trillion in 2008, is now roughly equal to Brazil's or Russia's today. Africa's future economic growth promises to create substantial new business opportunities. Today the rate of return on foreign investment in Africa is higher than in any other developing region. (Source: McKinsey & Company)To sustain this amount of progress requires increased investment in physical and human capital to build the capabilities Africa needs to sustain this amount of progress requires increased investment in physical and human capital to build the capabilities Africa needs to ensure good health, create jobs, and spawn new industries. Education is critical to that potential, and to ensuring that future producers and consumers have the skills to compete.Yet African schools are ill equipped to meet this demand.  In Kenya and Tanzania, 84% and 81% of children respectively drop out of school before completing high school (New Vision, Uganda's Leading Daily, February 7, 2014). Children in rural villages trail even their urban counterparts in access to knowledge and the privilege to envision and create better opportunities. Most rural schools lack basic power infrastructure, which means that their students are unable to learn the technical skills necessary to be productive participants in a 21
st
 century economy.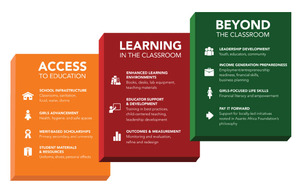 Asante Africa Foundation
 believes in the power of knowledge as the catalyst that will empower this next generation of change agents. For nearly 8 years, we have provided rural African youth with access to high quality education and the tools to apply their knowledge beyond the classroom.
As a trusted partner to communities seeking sustainable change, Asante Africa Foundation is a valuable resource for companies who wish to invest in Africa's  future. Initiatives are already underway to bring infrastructure, technology and teacher training to rural classrooms.